Want to save time and money on your dumpster rental? Call us, or visit our website to request a quote.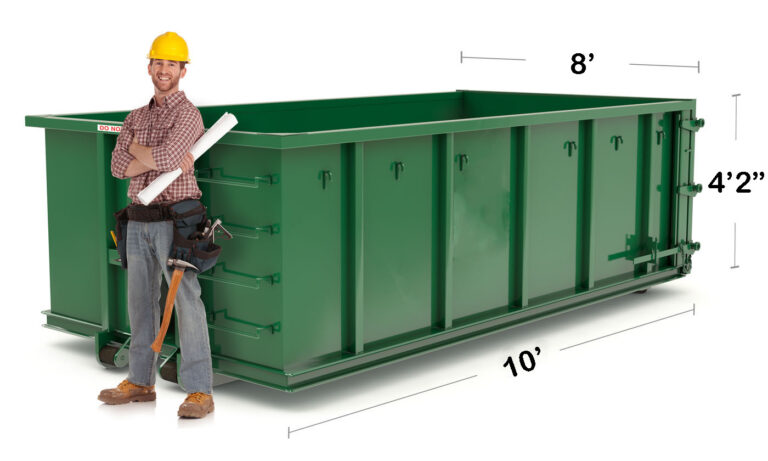 A 10-yard dumpster is big enough to hold an entire driveway or patio full of heavy materials like concrete, bricks, and sand. The sides are low enough to make loading easy, but tall enough that you don't have to worry about losing any materials inside.
For lighter cleanups, remodeling projects, and removing heavy debris like concrete, bricks, and sand, a 16-yd dumpster is a great choice. The sides are low for easy loading, making it ideal for driveways or patios.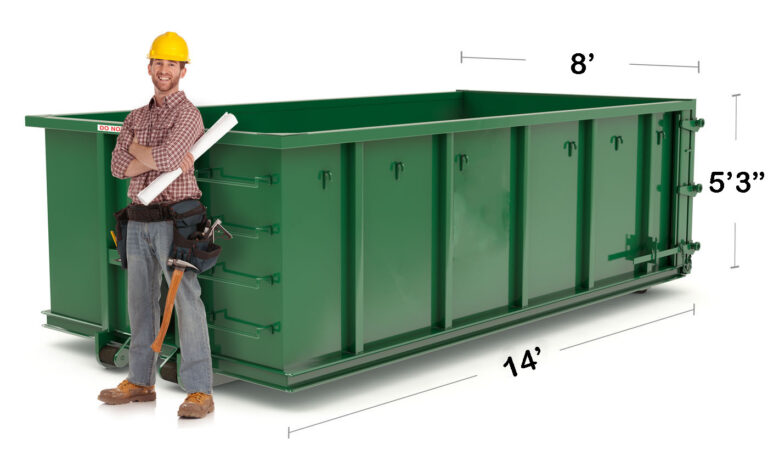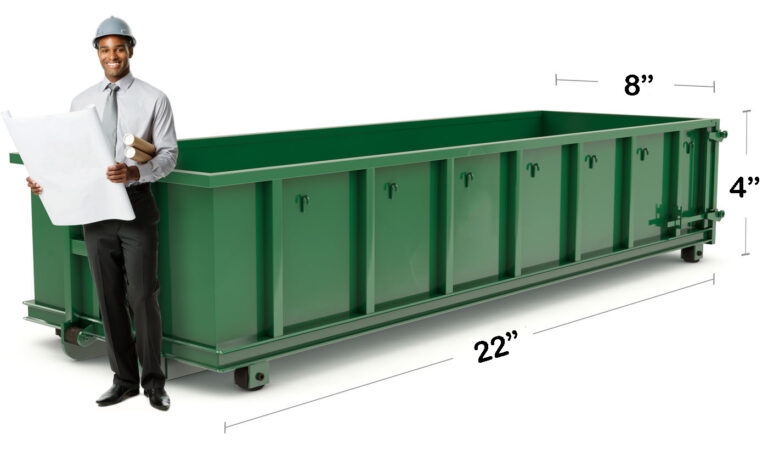 Our 20-yard roll-off dumpster is the most popular size for seasonal yard cleanouts and small remodels. A 20 yarder can also be used for roofing projects and decluttering. Featuring a low side for easy loading, it has adequate room to hold all sorts of debris.
For light demolition wreckage, mid-sized cleanouts, and whole-room remodel, an our 30-yard dumpster is a perfect option. This size is large enough to accommodate bulkier household items such as appliances and furniture.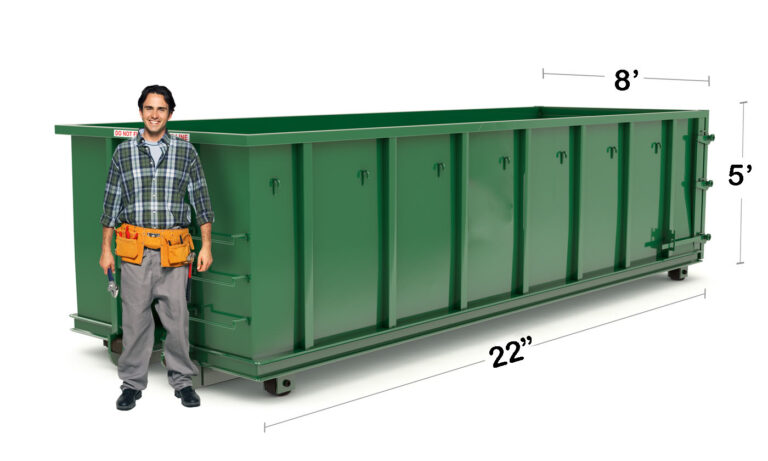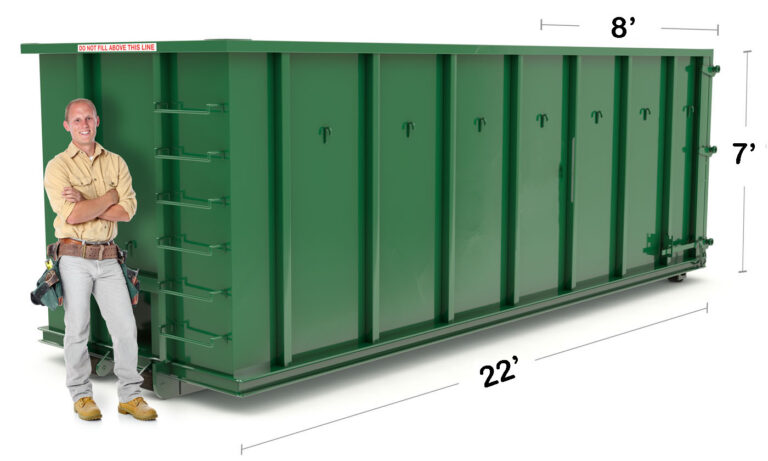 For larger projects, such as renovating a house or clearing out a garage, the 40-yard roll off dumpster might be just the ticket. It can hold a lot of bulky and irregularly shaped items, like appliances, furniture, construction waste, and large household items.
Roll-Off Dumpster Rentals in Charlotte NC
 At Regency Hauling, we make it easy to rent dumpsters in Charlotte and the surrounding area. Our dumpster rentals come with flexible terms so you can choose exactly what fits your project needs. And our friendly customer service makes setting up your rental a breeze!
We rent out dumpsters and provide other construction site services, including removing scraps, solid waste, porta-potties, scissor lifts, and skid steers. You can also rely on us for temporary fencing & storage containers. We're here to help Charlotte homeowners, realtors, brokers, property managers, and contractors get rid of their junk with our affordable and easy dumpster rental.
Most Affordable Commercial Dumpster Rentals in The Carolinas:
Thinking to rent a dumpster in the Carolinas? Feel free to give Regency Hauling a call right now. Our local commercial dumpster rental company in Carolinas is here to help you with all your commercial dumpster needs. From small clean-up jobs to large demolition projects, our dumpsters are capable to handle your waste removal needs with absolute ease.
We provide local commercial dumpster rentals that are perfect for construction projects, home improvement, or any other project that requires the use of a trash can. Our dumpsters are available in sizes ranging from 10 cubic yards all the way up to 40 cubic yards, so we can provide whatever size your project requires.
Find The Most Budget-Friendly Roll-Off Dumpster Rental Near You:
We have your back whether you need a 10-yard, 20-yard, 30 yard, or 40-yd dumpster in North Carolina or South Carolina. Our dumpsters are clean and ready to go—just what you need for a big cleanup project. Our rental dumpsters are perfect for home or office use and can help you get rid of anything from old furniture to brush piles, construction debris, or concrete rubble.
Let our team of friendly experts help you find the right dumpster for your project, whether you're cleaning your home or building a new one.
What Regency Will Do For You?
1. We'll schedule your dumpster delivery for the earliest possible date, which will both time and money for you.
2. We offer dumpster rental at a low, flat rate with delivery, pickup and taxes included.
3. We will never hide fees from you. You will always know exactly what your disposal costs.
Rent An Affordable Dumpster Through Our Simple Process:
Rental and delivery of a dumpster couldn't be simpler. To begin, you can either call us or get a free quote on our website. Once you have placed your order, one of our friendly customer service representatives will give you an up-front price structure and schedule delivery of the dumpster when it's convenient for you. When you've finished renting the dumpster, call us back to schedule the final pickup.
Whether you need a small dumpster for a small project or a large dumpster for a large-scale project, you can be sure to find the right size dumpster for your needs at Regency Hauling! We offer a wide range of dumpster sizes to fit your specific project, including 10, 20, 30, and 40-yard dumpsters at a price that is simply unbeatable. We offer flexible pick-up times and days to make it easy for you to place an order. And we offer affordable rates on all of our services, including weekly, bi-weekly, monthly, and one-time dumpster rental services.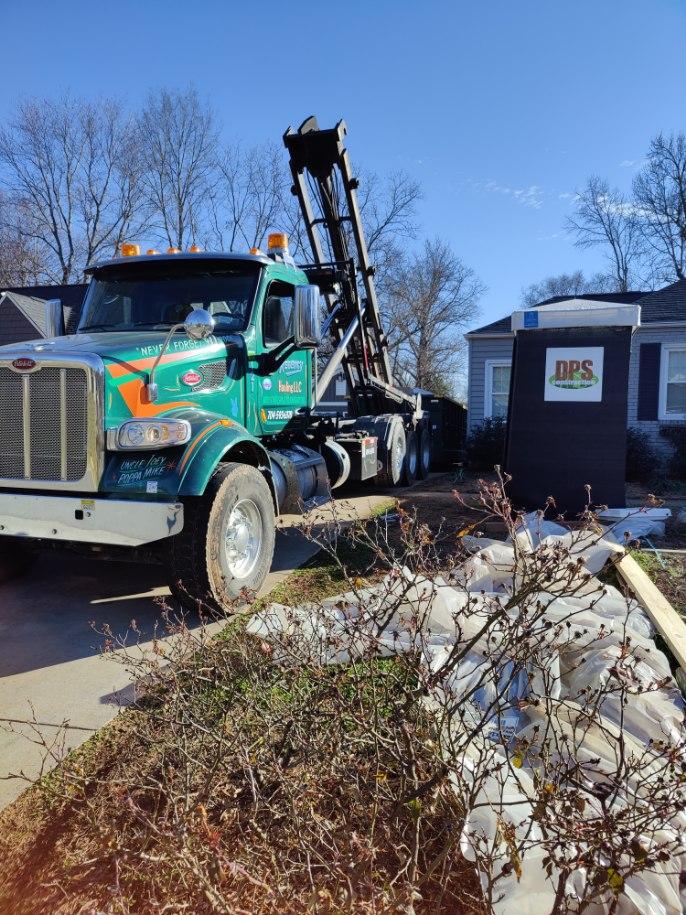 Dumpster Rental in Charlotte NC Has Never Been Easier:
We offer a range of dumpster sizes, from 10 to 40 yards, to accommodate any residential or commercial trash removal project. We are also happy to provide Charlotte, NC residents with convenient roll-off dumpster rentals for recycling waste, including concrete, brick & block, asphalt, and scrap metal. We rent dumpsters 7 days a week for residential, commercial, municipal, and construction use. We'll pick up your dumpster, drop it off when you need us to, and dispose of the contents without charging you extra. Want more information? Call us today at 704-593-6378.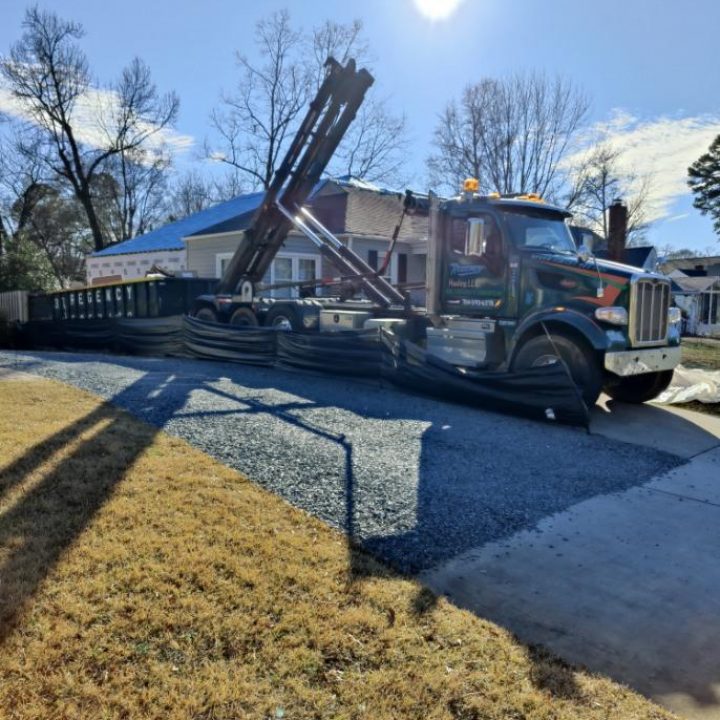 Types Of Customer We Serve
I called Regency Hauling to get a dumpster delivered for a remodeling project. The price was very good, delivery was fast and the dumpster was clean. I will definitely be using them again and recommend them to anyone needing a dumpster.
The dumpster was delivered and placed exactly where we needed it to be. The driver was extremely nice and helpful. They helped me with the correct size and placement of the dumpster. I was very happy with the service that I received. I would give 5-start to Regency Hauling for their professional effort.